BART GALBAS PHOTOGRAPHY
773-742-1240 | info@bartgalbas.com | Meetings by appointment in Glenview and Chicago
My love for art is inherited. From early age I've been exposed to all things beautiful: drawing, painting and antiques. Majoring in Photography as Fine Art gave me necessary knowledge and skills to enter the world of professional photography in 2006.

To date I've photographed over 400 couples across the states and as far as the Middle East. My images have been published in wedding magazines, on the covers of Chicago Style Magazine and my work has been displayed in the PPA's collection books.

I'm dedicated to providing highest quality service backed by over 10 years of experience, in-depth knowledge of the wedding industry and passion for photography driven by constant desire to create. If my work resonates with you, please get in touch with me, I would love to hear from you.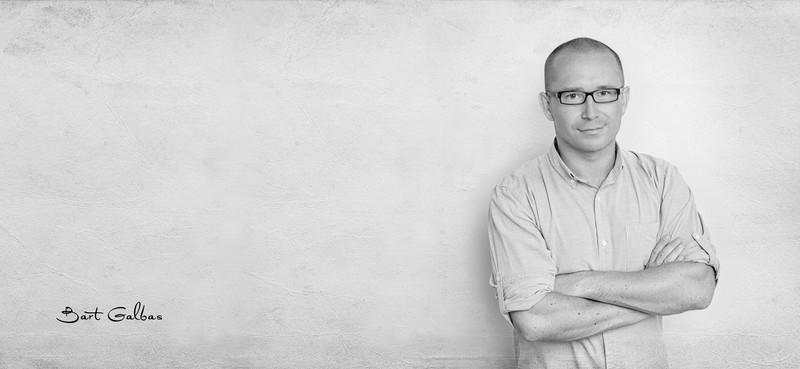 My style is a blend of elegant and photojournalistic photography with a tint of fashion.
Wedding photography is a craft. It's a set of skills gained thru mentorship, education & experience. It's a knowledge of composition, light and posing, as well as study of human nature. It's the anticipation and capture of moments that last for a split second.
I've been mentored by great photographer John Burlinski, I have Bachelors of Fine Arts in Photography and I've photographed over 400 weddings, yet I'm still eager to learn and I'm still searching for that perfect image. Weddings bring out in me all that I love about photography: photojournalism, portraiture & fashion.
Pricing: I would love to discuss my prices in person or over the phone. Full day coverage starts around 3k and my Brides typically invest between 4k and 6k on complete packages. I offer my clients exclusively discounted prices on their future milestone events, like baptisms and anniversaries as well as pregnancy and family portraits.
Before the wedding I do require a 25% deposit and a signed contract to secure your date. Payment plan is available. I will offer my help with creating the wedding day timeline and with the planning process. I can gladly recommend vendors I've worked with over the years and trust them completely. After your engagement session you will be able to order variety of products like prints, save-the-date cards and guest books that can be used for your wedding day.
After the wedding you go on your honeymoon and I get to work on your images of course! It will take about 4 weeks to have your images ready. I go through a meticulous process of editing, which includes image culling, cropping, dodging & burning, color and exposure correction.
Once your images are edited you will be able to order custom designed & retouched thank you cards, prints and variety of other products.
I will personally design your album within 4 to 8 weeks from the time you provide me with your album selection list. After you approve the layout it will take 2-6 weeks to have your album bound & delivered, depending on the manufacturer. In most cases you can have your book in your hands 3 to 6 months after the wedding.
Video Services: I work closely with videographers I've known for years and can recommend them upon request.
Products offered:
Prints are produced by professional labs on finest papers available. There are different print options with retouching and enhancements. Frames are available as well.
Gallery Wraps are a modern approach for display and do not require framing.
Cards are custom designed with retouched images and can serve as Save the Date, Thank You and Holiday Cards. They are produced on finest cardstock with different finishes.
Wedding album is the quintessential final product of your photography experience and I include one with every wedding package that I offer. Each design starts as a blank canvas and it takes countless hours for me to create it's unique look. Each image in the album is custom retouched and select images are enhanced with artistic effects adding to it's final ambiance. I offer variety of manufacturers producing highest quality albums on the market today.
Other products are available upon request.
Photography services offered:
Weddings, Baptisms, Mitzvahs, Anniversaries
Family and Children Portraits
Corporate Events
Corporate Portraits / Headshots
Architectural & Products
Payment: Bart Galbas Photography accepts checks, Zelle & PayPal. Credit cards are accepted for product orders only. Payment plans are available for event coverage.
Insurance: Bart Galbas Photography is covered by $1 million Liability Insurance and PPA's (Professional Photographers of America) Indemnification Trust.
My equipment: I use full frame, top of the line Nikon cameras and lenses along with full set of lighting and creative accessories. Each camera uses 2 memory cards for redundancy and I carry extensive back up. After the wedding your images are stored on mirrored raid drives, archival blu-rays and in the cloud. All work is done on custom built PC with professional 4K monitor using Adobe software. I always invest in the best tools as they should never hamper your creativity and productivity.
If you think we are a good fit please contact me, I would love to hear from you.

All images and text on this website is copyright protected. All rights reserved. No part of this website's publication may be reproduced, distributed, or transmitted in any form or by any means.

Contact me | (773) 742-1240 | info@bartgalbas.com